Permanent Magnets
We offer a large range of Rare Earth Neodymium, Ceramic Ferrite, Rare Earth Samarium Cobalt and Alnico Magnets in stock to assist with fast distribution.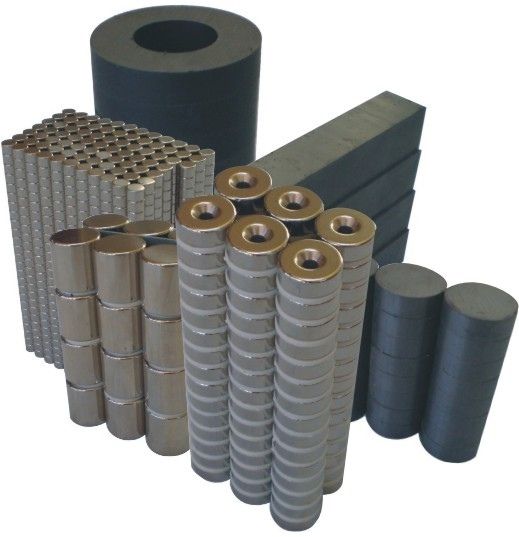 Permanent Magnets
Permanent Magnets can significantly assist in increasing the lifespan of industrial plant. Permanent Magnetic attraction and repulsion features are also used for sensing, switching, holding, locking, latching, separating, cushioning, levitating, accelerating, sorting, filtering and many other applications.
Once installed, permanent magnets provide a continuously strong magnetic field with no further running costs, to remove tramp iron from conveyor belts, ferrous contaminants in food production lines, protect expensive cutters from washers/nut/bolts/scrap iron in production lines, remove ferrous items from plastic injection hoppers, remove iron filings from lubricating oil, and many other applications.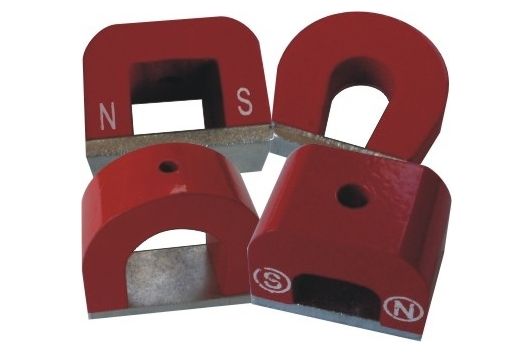 Horseshoe Magnets are more commonly used for educational purposes and are generally made in either Alnico or Ceramic Ferrite material.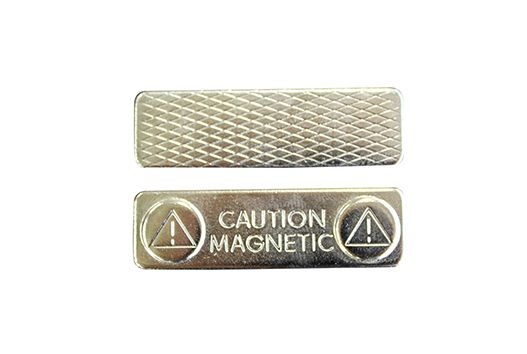 Magnetic name badge fittings use strong neodymium magnets which allows name badges to be easily attached though clothing without the use of pins or clips which may cause damage to the fabric.