Powr Safe Magnetic Lead Holder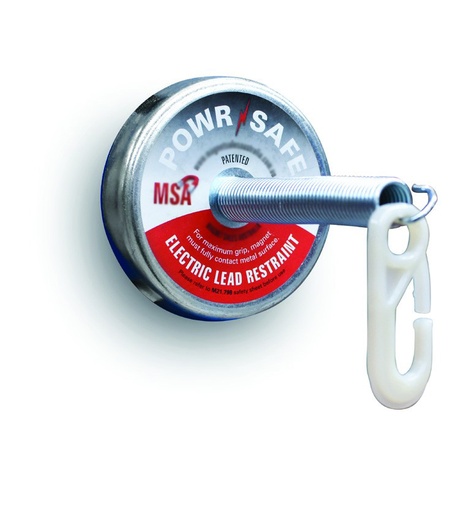 Powr Safe Magnetic Lead Holder
Prices exclude G.S.T.
We offer price breaks for larger quantities, enter the quantity you require to see your price

Product Code: 10698
Diameter: 88mm
Height: 125mm
Support Weight: Approx. 12kg

This is a preview of the recently viewed products by the user.
Once the user has seen at least one product this snippet will be visible.
Recently viewed Products
Reduce the risk of slips and trips and keep your work areas safe and tidy with these simple, flexible Magnetic Lead Holders. Powr Safe protects your cables and hoses from pedestrian and machine traffic resulting in longer life and reducing the risk of electrocution.
Supports single leads with spring mounted clip

Supports over 12kg

Strong magnets holds to any steel surface